November 13 to 16, 2017, the 3rd Study and Cultural Tour of Marine Scholarship of China was held in Tongji University with 51 teachers and marine scholarship students from Ocean University of China, Zhejiang University, Xiamen University and Tongji participating. In the morning of November 13th, Deputy Secretary of CPC Committee of Tongji University Xu Jianping, officials and guests from State Oceanographic Administration (SOA), China Scholarship Council (CSC), Acta Oceanologica Sinica, China Ocean News, International Students Office and School of Ocean and Earth Science of Tongji University met with teachers and students participating in the third exchange program and exchanged thoughts and experiences of life and study in China.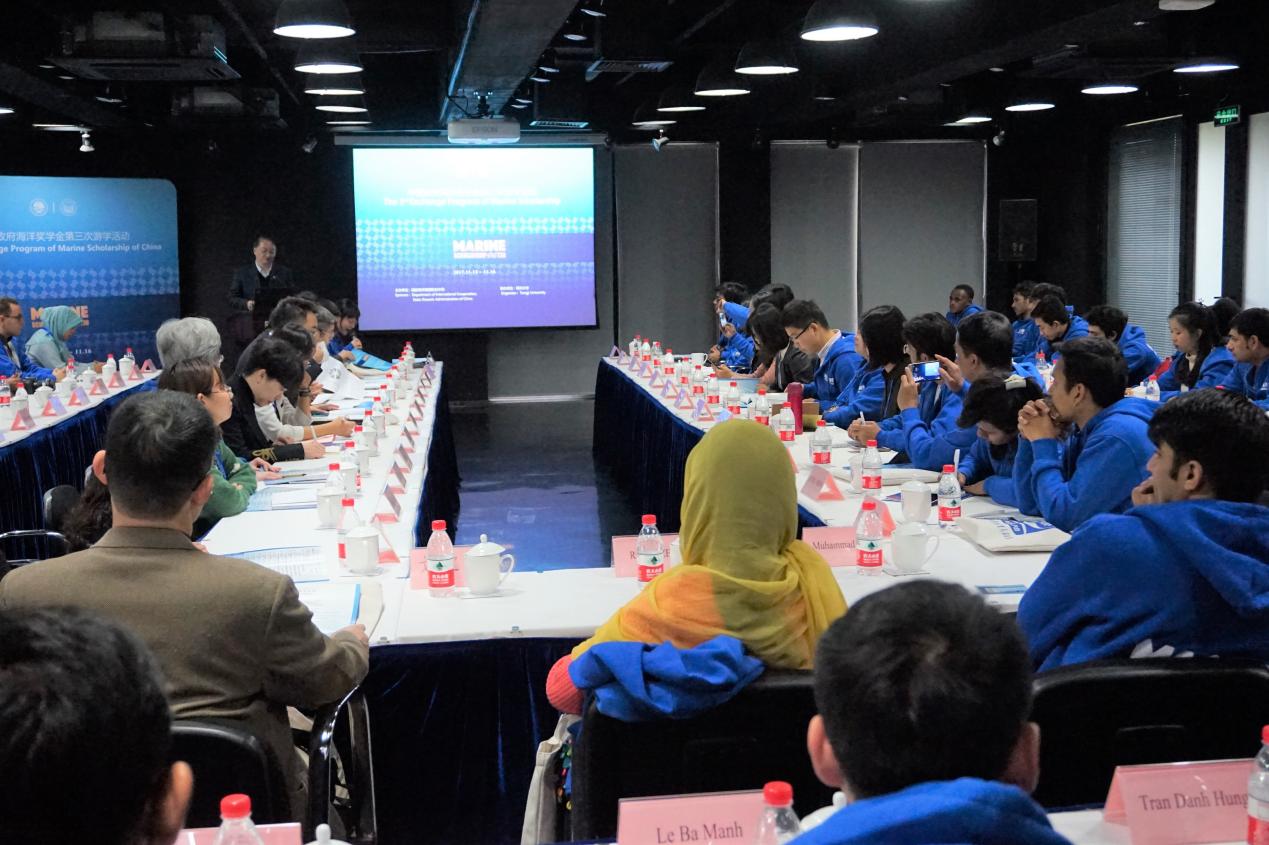 Through a series of visits during the 4-day exchange program, exchange and communication were promoted among SOA, MOE, the four universities and students, and students' recognition of Chinese culture were enhanced. The exchange delegation visited Tongji University History Museum to learn about history of the local organizer, Shanghai Ocean University Deepsea Science and Technology Research Center and Shanghai Rainbowfish Ocean Technology Co.,Ltd, the equipments and laboratories of the State Key Laboratory of Marine Geology of Tongji University to learn about their latest research progress, visited Polar Research Institute of China, Chongming Island of Shanghai, and also went through downtown Shanghai to learn about this dynamic and innovative city. Also an introduction of Acta Oceanologica Sinica was given by Dr. Zhou Jing, and a lecture on English paper writing was given by Professor Liu Zhifei to help the students broaden their academic vision. All the students, teachers and volunteers say that they had a great time during this exchange program.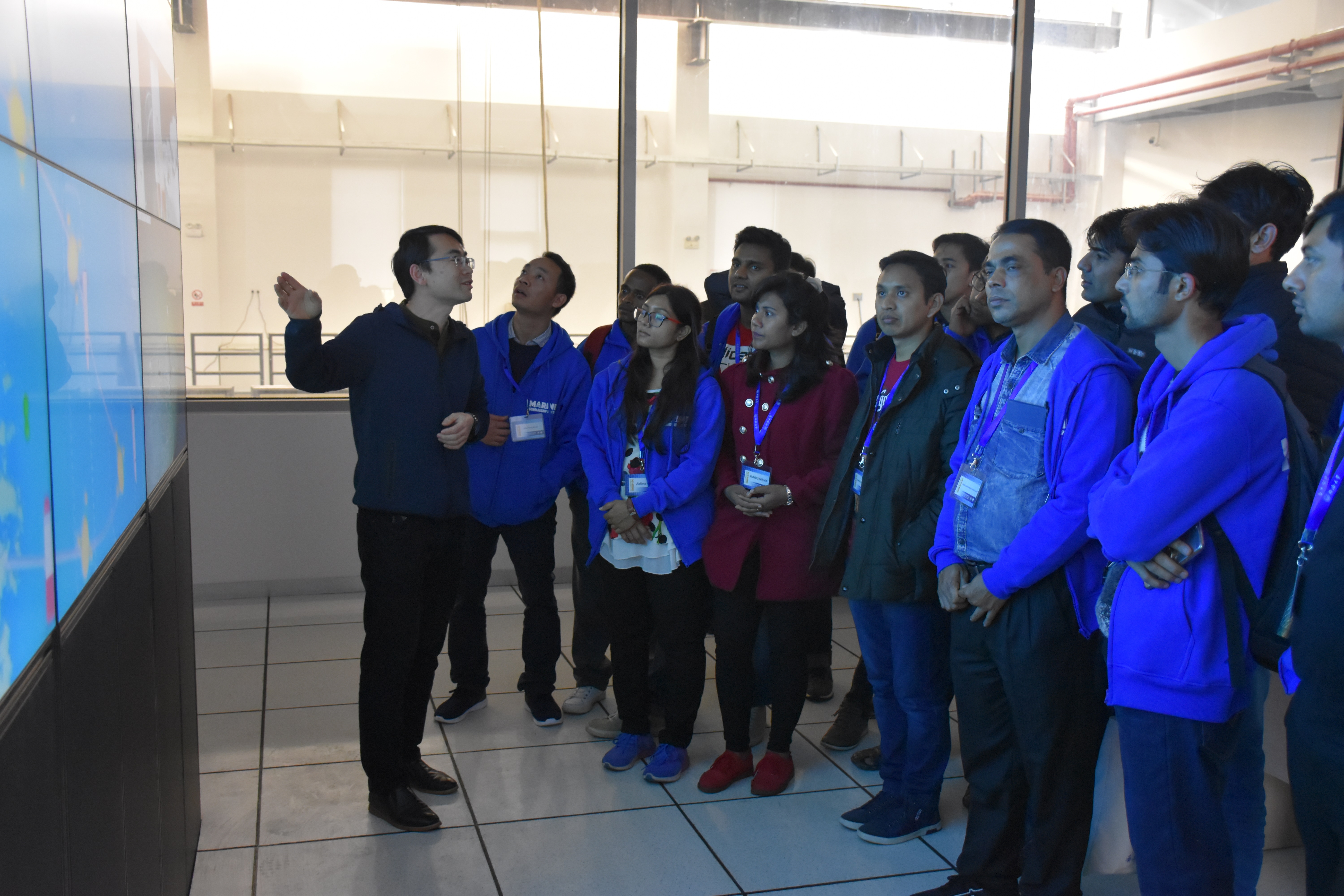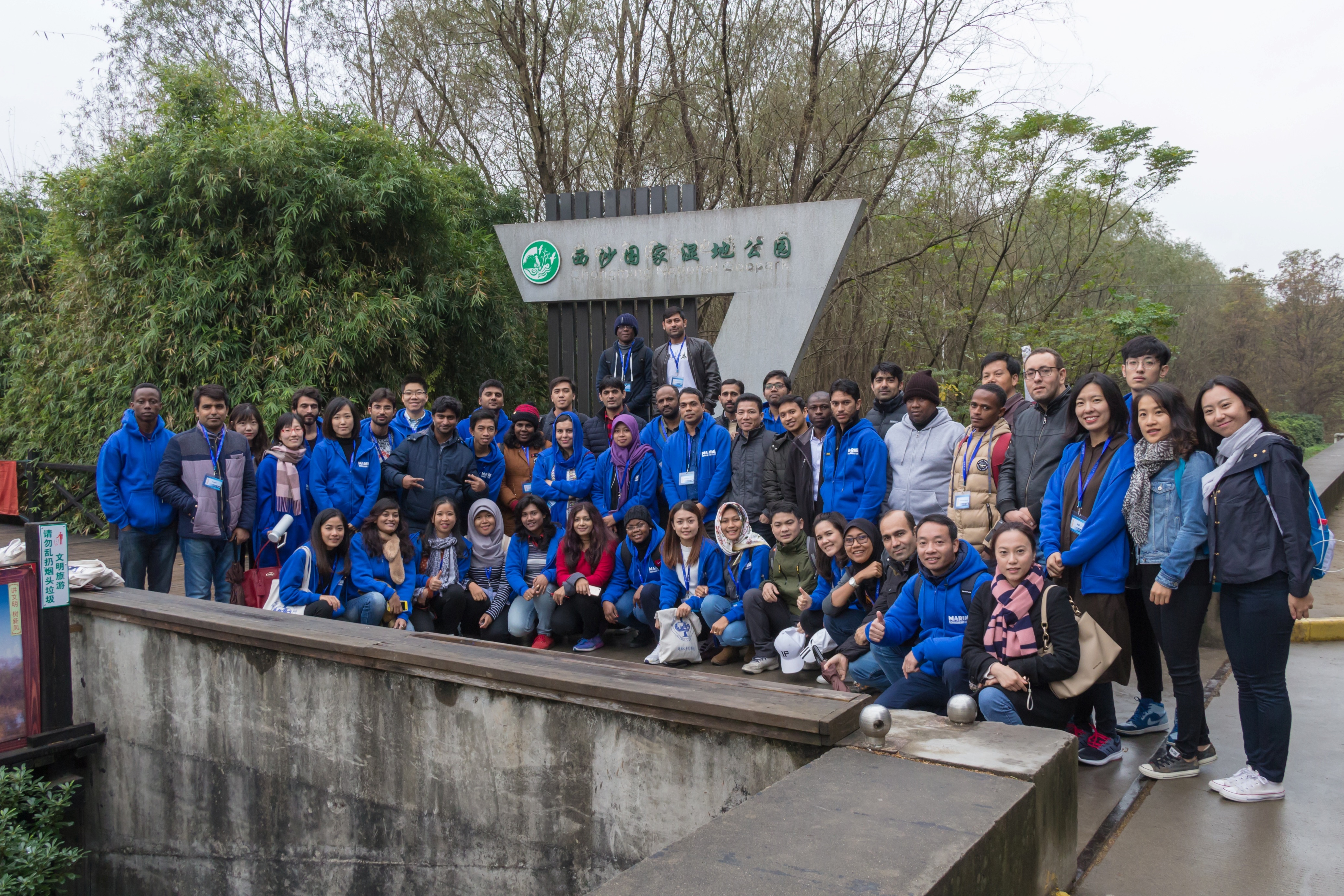 The Marine Scholarship of China program was jointly launched by the State Oceanographic Administration (hereinafter as SOA) and Ministry of Education (MOE) in 2012 for the purpose of providing financial support to outstanding students from coastal countries or regions around South China Sea, the Pacific and the Indian Ocean and African developing countries to pursue a master's or doctoral degree in oceanography or other related specialties, cultivating advanced professionals of the related fields for developing countries, enhancing international marine cooperation and exchange, and promoting the harmonious ocean development in the region and around the world. Tongji University is among the first four universities to undertake this program. Until 2017, 124 students from 28 countries have been enrolled into this Marine Scholarship of China program. Over the past five years since its implementation, this program has been highly appreciated by related countries and international organizations.